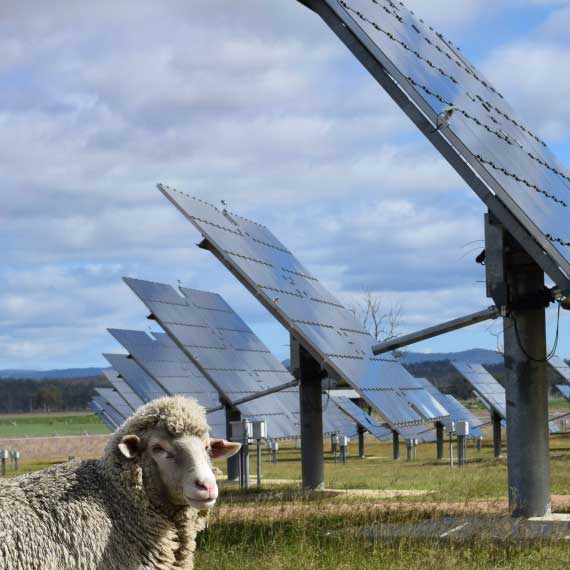 New research perspectives help organisations adapt to the many challenges facing the energy industry in Australia
About the report
The report outlines the current state of the energy market in Australia and some of the viable solutions available to industry in the absence of policy certainty. It addresses the so-called 'energy trilemma' – the challenge of providing secure, equitable and environmentally sustainable energy to an ever-growing global population. The report argues resolution of these issues is becoming increasingly elusive with the energy sector facing unprecedented politicisation and policy inertia.
Researchers who contributed to the report are Dr Belinda Wade, Dr Ian MacKenzie, Dr Scott Agnew and Cristyn Meath.
We are seeing an acceleration in disruption to centralised electricity supply systems as governments, industry and communities grapple with the energy trilemma
 - Dr Scott Agnew
Significant trends are also emerging in the market, including supply and storage developments and changing policy dynamics, with the associated impacts becoming more complex and difficult to predict. With frequent announcements of new commercial scale renewables projects and unrelenting interest from residential customers to invest in solar panels and more recently battery storage, the industry needs to address the associated network issues and broader implications.
Despite the many attempts by both sides of Australian politics, Federal Government policy remains ineffective at addressing both the increase in renewable energy supply to the grid and the reduction of greenhouse gas emissions from the electricity sector.
Dr Belinda Wade said if managers continued to wait for certainty in energy policy before investing they risked their own viability.
Some of the recommendations outlined in the report include sophisticated modelling such as Systems Dynamics to understand the impact of phenomena such as increased rooftop solar, and the development of dynamic capabilities within energy companies.
Such dynamic capabilities can include stakeholder engagement, ambidextrous strategic planning, product development, risk and or return evaluation and alternate financing option.
- Dr Belinda Wade
Dr Ian MacKenzie said the industry must also factor in the cost of carbon to ensure that when carbon pricing becomes a politically viable solution, the industry is ready to meet these new challenges.