University of Queensland research will investigate whether the charging habits of electric vehicle (EV) owners could lower the cost of reaching Australia's climate targets.
Environmental economist Dr Andrea La Nauze from UQ's Australian Institute for Business and Economics said EV owners were in a unique position to support the transition to renewable energy.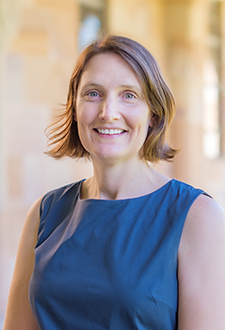 "Australia has pledged to reach net zero carbon emissions by 2050, with 15 per cent of reductions expected to come from the switch to EVs," Dr La Nauze said.
"But charging an EV battery uses a lot of electricity, so it's beneficial if vehicles are charged when we have abundant cheap electricity.
"As our electricity comes more and more from renewable sources like solar, it will be even more important to avoid charging when the sun goes down and electricity is most in demand for other uses.
"Our project will look at whether EV owners can be incentivised to charge their cars when the power grid has peak renewable energy."
Dr La Nauze has received a UQ Foundation Research Excellence Award as part of UQ's Research and Innovation Week to expand on previous work in this area.
"We already know from earlier research that EV owners who have rooftop solar panels are more likely to charge their cars during the middle of the day, than owners without solar," she said.
"They plug in when their electricity is cheapest, and we'll try to mimic that effect by offering monetary incentives for other EV owners to also charge during the day."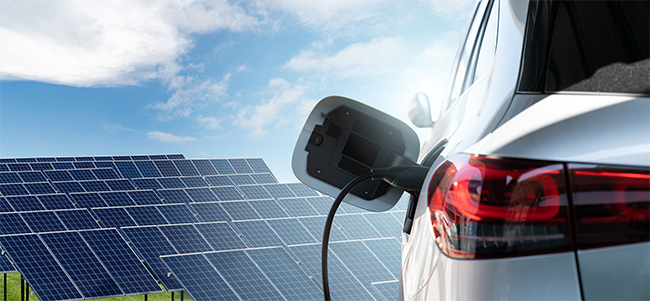 The project will also look at the effect of automation - software that automatically charges vehicles at times of peak solar energy production.
"We expect to find this will be a valuable tool for EV owners, helping them use electricity when it's cheapest," Dr La Nauze said.
"EVs powered by renewable energy help to lower emissions from transportation, but they can also help support grid security as we transition to renewables by using electricity at times when we have an excess."
Dr La Nauze said the uptake of EVs in Australia was encouraging, but charging at optimum times was crucial to the technology having maximum impact.
"This project will help inform policy makers, grid operators and electricity retailers on this important transition to sustainability," she said.
"As an environmental economist, I'm interested in decision-making and behaviour and specifically what can influence people to act in ways that are beneficial to the planet.
"I believe Australia can achieve an affordable, more equitable and sustainable energy system by being smart and using the combination of technology and incentives."
The UQ Foundation Research Excellence Awards recognise excellence and the promise of future success in research for UQ's early to mid-career researchers.
Media: UQ Communications, communications@uq.edu.au, +61 429 056 139.