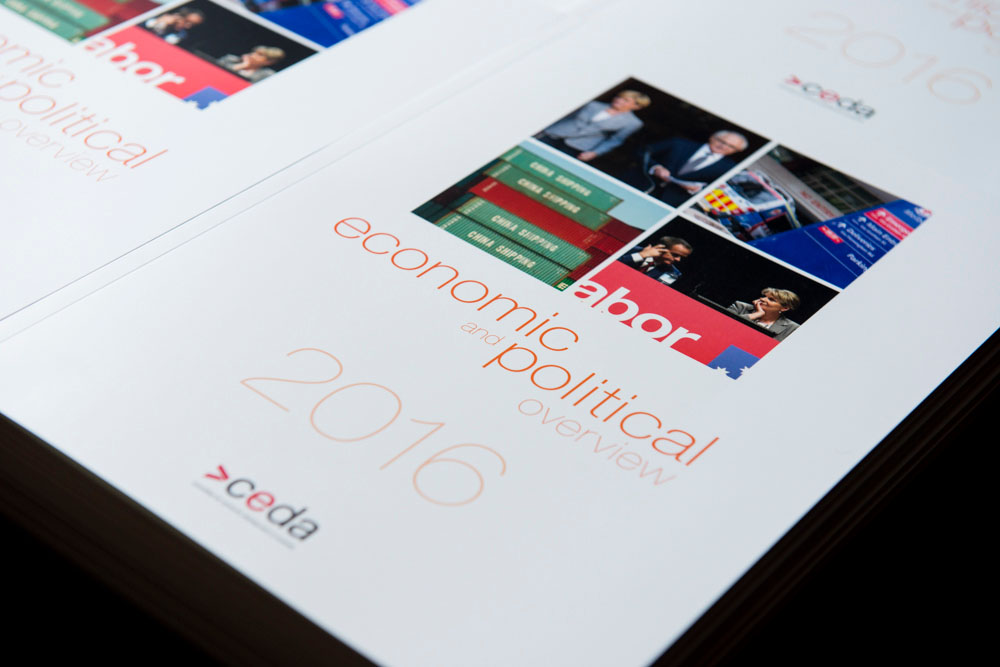 UQ's Australian Institute for Business and Economics (AIBE) joined thousands of industry and political experts across the country at a series of events to discuss the year ahead for Australian economics and politics.
The 2016 Committee for Economic Development of Australia (CEDA) Economic and Political Outlook events were held in Brisbane, Townsville, Canberra, Sydney, Melbourne, Adelaide, Hobart and Perth.
They featured speakers including treasurers and other state and federal members, senior economists, CEOs, business leaders and political correspondents.
AIBE was the national event sponsor, and Director Professor Paul Gollan said he was excited by the opportunity to partner with CEDA and be a key participant in the debates.
"Many of the topics featured in CEDA's Economic and Political Outlook align with areas we are working on with industry," he said.
Professor Gollan highlighted the need for industry to connect with the world-leading expertise of UQ to prepare for the changing business and economic landscape.
He highlighted efficient infrastructure, the future of work, disruptive technology and innovation as areas of great importance for 2016. 
 "The issue of research and innovation and harnessing the expertise that we already have in this country is pivotal," he said.
Established in late 2014, AIBE was designed to bridge the gap between academia and industry.
As national sponsor of the Economic Political Outlook series, it had a strong presence at each event and hosted post-event networking sessions to connect with industry.
Event Videos from CEDA 2016
The events are livestreamed on the CEDA website. Watch live 
Watch Professor Paul Gollan's talk
Watch Canberra event Q&A session
Watch Sydney event Q&A session