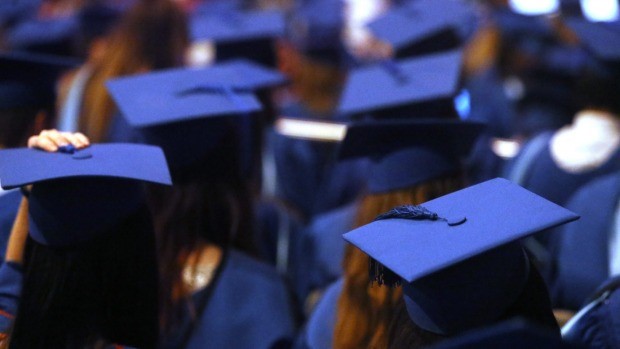 By Joanne Gray
The growth of the services sector over the coming 15 years will lead to new export opportunities for health care, education and tourism.
That will create new jobs that demand higher levels of education and human judgment of the kind which cannot be automated, according to Servicing Australia's Future, a report jointly authored by ANZ Banking Group and the Australian Institute of Business and Economics.
The services sector will increase as a proportion of the economy from 72.4 per cent to 77.3 per cent by 2030.
But the growth in the human capital areas of health and education in particular will collide with a demographic wave of ageing. This means business and government will have to work harder to build a capable workforce and avoid significant shortages of skilled labour by 2030, according to the University of Queensland's AIBE and ANZ.
While Australia has a paradoxical jobs and skills shortage, with high levels of graduate unemployment, the key to a healthy labour market, according to the report, will be the creation of a workforce with skills that are in demand and businesses that offer flexible conditions.
The report paints a rosy picture of the labour market in 2030, for workers with in-demand skills. It says that higher demand for skilled workers could see labour's share of income start to rise after a multi-decade decline, which could lead to higher consumption levels and a decline in income inequality.
More service jobs will drive higher education levels in Australia and many of these jobs could be considered more fulfilling than those in mining, construction and manufacturing, the report concludes. The challenge for businesses, however, is that demographic factors will possibly cause labour shortages and business will need to form better partnerships with the education sector to ensure it gets the skilled workers it needs.
Greater competition for skilled and educated workers will make human resources and talent management increasingly important for businesses, which will need to adopt a more flexible approach to working arrangements, including more part-time work and facilitating "work-from-home" arrangements through the faster adoption of technology. Almost a third of the workforce now is employed part time, nearly double the level of 30 years ago.
The May job force statistics released last week showed continuing growth in part-time employment with decreases in full-time employment. Much of the growth in employment of the past five years has been in part-time roles.
The new chief executive of the Australian Chamber of Commerce and Industry, James Pearson, said the scenario forecast by the report could be derailed if the union movement and business could not work together to create more flexible work arrangements. He pointed out that the highest levels of union membership were found in the sectors that could see the most job growth: health, education and training.
"The union movement in Australia is resistant, to the point of hostility, to the more flexible approach to working arrangements that the Servicing Australia's Future Report says will be required.
Mr Pearson said workers and businesses in the services sector would increasingly have to compete with enterprises and workers based overseas. "Unless high wages are accompanied by high levels of productivity, Australian workers and the businesses that employ them will find it increasingly hard to compete. So, if there is an increase in union power, it must be accompanied by an increase in union responsibility.
"Unions need be willing to accept that the old ways of working, and the old ways of regulating work are not fit for purpose in the 21st Century. Otherwise they will drive Australian services firms out of business, and the Australians who work for them out of a job."
Originally published by The Financial Review.