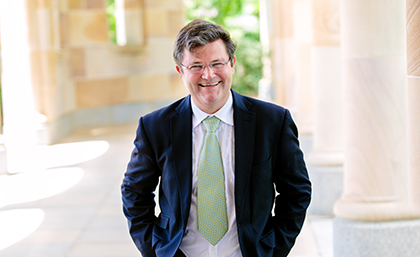 The Australian Institute for Business and Economics (AIBE) is pleased to announce the appointment of Professor Paul Gollan as its new Director. Previously Paul worked as a Professor of Management and Associate Dean (Research) in the Faculty of Business and Economics at Macquarie University, as well as a Visiting Professor in the Department of Management at the London School of Economics.
Paul brings a wealth of experience to the institute in fields of human resources and industrial relations. He has authored, co-authored and co-edited 14 books, produced numerous book chapters and refereed journal articles, and has published over 200 articles in media outlets such as the Australian Financial Review and The Age.  He holds an MSc (Econ) and PhD from the London School of Economics.
AIBE welcomes Paul to his new role, and would also like to thank Professor John Mangan for his invaluable input as the AIBE Interim Director. John will continue his role as the Professor of Economics at the UQ Business School, but will maintain ties with AIBE.