A University of Queensland environmental economist has been awarded major funding from the Westpac Scholars Trust to tackle key sustainability challenges facing Australia.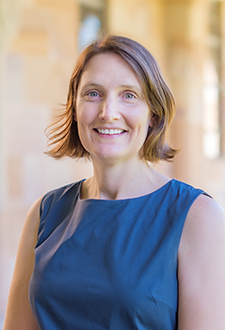 Dr Andrea La Nauze, from UQ's School of Economics and Australian Institute for Business and Economics is the recipient of the prestigious 2023 Westpac Research Fellowship.
Dr La Nauze will use her Fellowship funding to measure the costs of poor air quality to better inform policy makers, communities and researchers as they consider monitoring guidelines and environmental standards.
"More than 3,000 Australians are dying every year because of air pollution, according to the Australian Institute of Health and Welfare, and climate change is exacerbating poor air quality through events such as bushfires," Dr La Nauze said.
"My research will look at the benefits of using low-cost home monitors to measure people's exposure to pollution, improve estimates of the costs, and explore ways to address air quality."
Dr La Nauze said insights from her research would inform the debate about how Australia thinks - and acts - for the environment.
More information is available from the Westpac Scholars Trust website.
Media: Communications, communications@uq.edu.au, +61 429 056 139.