AIBE is developing novel resources for regional economic modelling that can support government and industry to more accurately understand the impact of energy transitions on Queensland communities and the environment.
The objective of the Sustainability, Modelling and Regional Transitions in Queensland (SMaRT) project is on achieving enhanced capacity to derive evidence in conditions of heightened uncertainty.
The tools we are developing aim to have the scope to support realistic modelling in economic conditions with application to contemporary policy analysis and decision-making, including opportunities associated with the transition to a net-zero emissions economy. Our work focuses first on Queensland but will be scalable to other Australian communities and economic conditions.
Our collaborators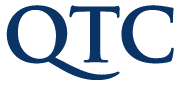 Queensland Treasury Corporation
Our AIBE team